Over the years, I've worked with companies all over the world. Some of the most exciting brand identity development programmes I've been involved with have been with substantial organisations here in Europe and in the United States. My first engagement with a Canadian company came earlier this year when my youngest decided to launch Hello Coffee on an unsuspecting Toronto.
Corporate Direction
I love it when a client has a clear idea around the brand values, brand image and overall corporate objectives. I had little to worry about in this case. Sarah (youngest) had a really clear concept, built over time and using her years of coffee experience in the Toronto retail market.
Brand Identity
When it comes to coffee shops in Toronto there is a lot of dark wood, leather and beards in the mix . Hello Coffee was going to be different. The atmosphere needed to be bright and welcoming for all, with an upbeat, friendly vibe. The identity needed to reflect that. Sarah thought that we could incorporate a daisy into the identity as the flower reflects happiness and fun. We went through a range of colour options before settling on our own 'Duck Egg Blue'. I drew the daisy and selected an appropriate typestyle. The Hello Coffee logo was born.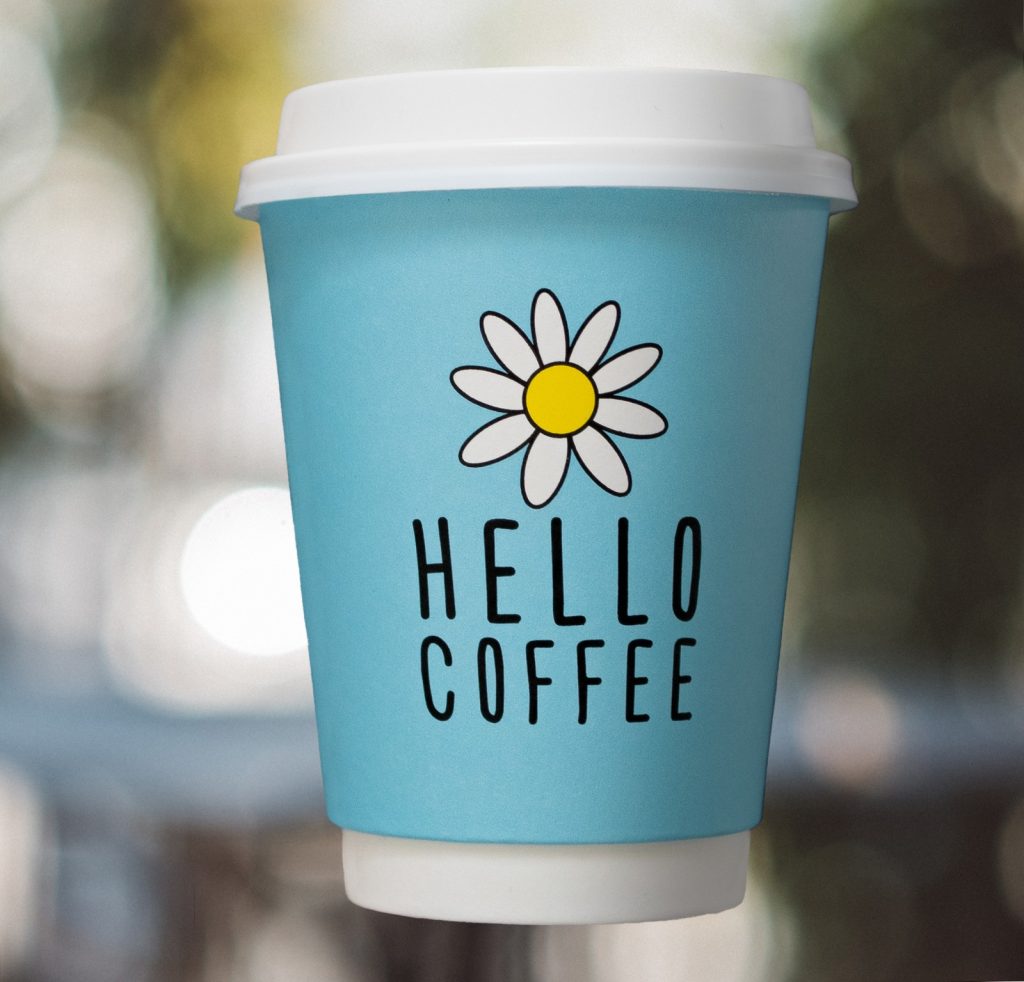 Carrying it through
When one is starting a business from scratch, the opportunity is there to really carry the branding, and brand values, throughout every aspect of the company. We did this with Hello Coffee. From the highly identifiable coffee cups to the store colour scheme to the coffee bags and the promotional activity, we carry this clear brand style throughout. It permeates everything from the music choice (happy, pop) to the team that work there (happy too).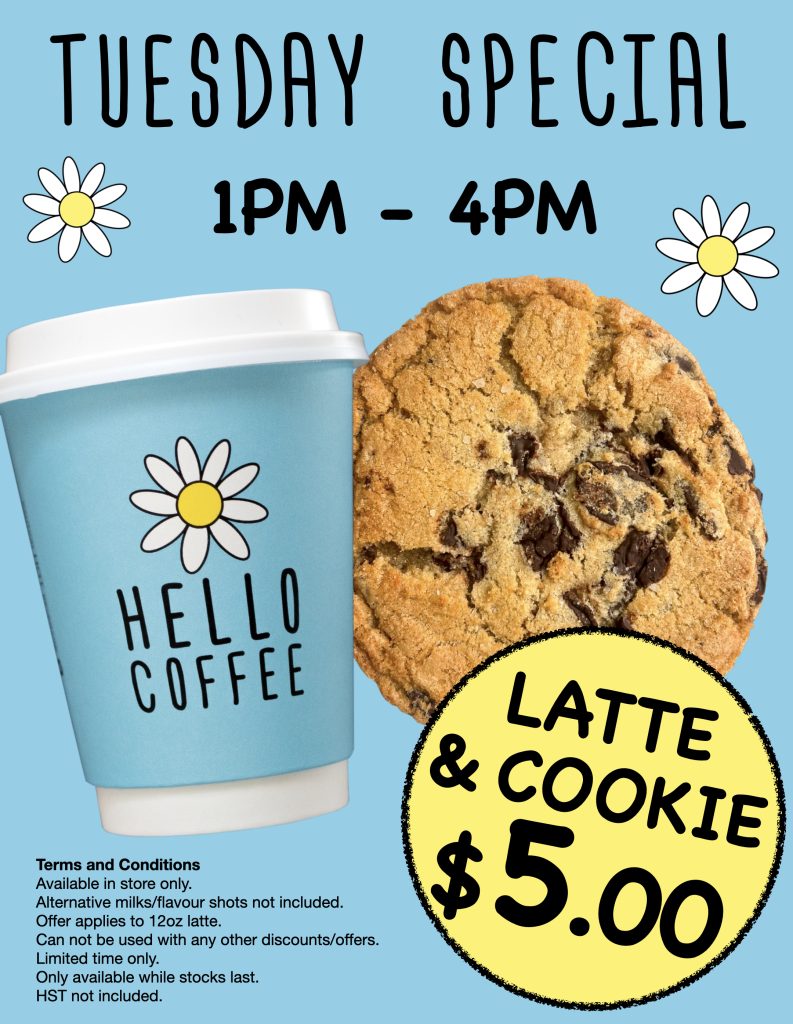 They say that working with family can be dangerous. Working with Sarah to develop Hello Coffee has been a dream job.
Hello Coffee opened mid year 2022. You can visit at 800 Bloor Street West, Toronto.